Canteen Vending Equipment

See our complete Market Central Destinations
Vending machine reliability has proven to be the cornerstone of customer satisfaction. For this reason VVS Canteen prides itself on a winning combination of providing top quality, state-of-the-art equipment and a professional maintenance staff that truly cares about our customers' satisfaction.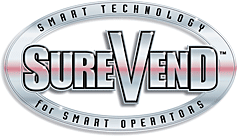 It is our rigorous maintenance schedule and quality assurance inspections that keep our vending destinations full and working properly.
The infrared SureVend technology we install on our snack, coffee and frozen food machines guarantees product delivery or the machine will return the money to our customer. Just one more way we can serve up total customer satisfaction.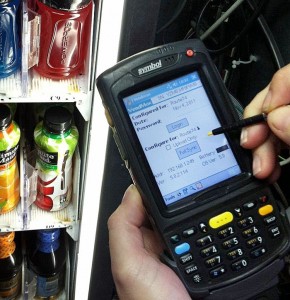 If your company has a need for vending services, VVS Canteen can supply you with the equipment and services you need. We offer everything from glass front drink merchandisers, refrigerated food kiosks and gourmet coffee machines to complete Market Central Destinations. We will be happy to work with you to design a vending destination that will fit your company's needs and decor.
Experience has shown that machine reliability, product freshness and product variety are all affected by machine volume. With the use of our DEX (Data Exchange) handheld technology tracking system you can be assured that we stay on top of your companies ever changing needs. It also gives us the information we need to better manage route scheduling and do individual item preference analysis for every client.
When it comes to equipment you can count on VVS Canteen staying ahead of the competition. We want our equipment to be as first rate as our employees.