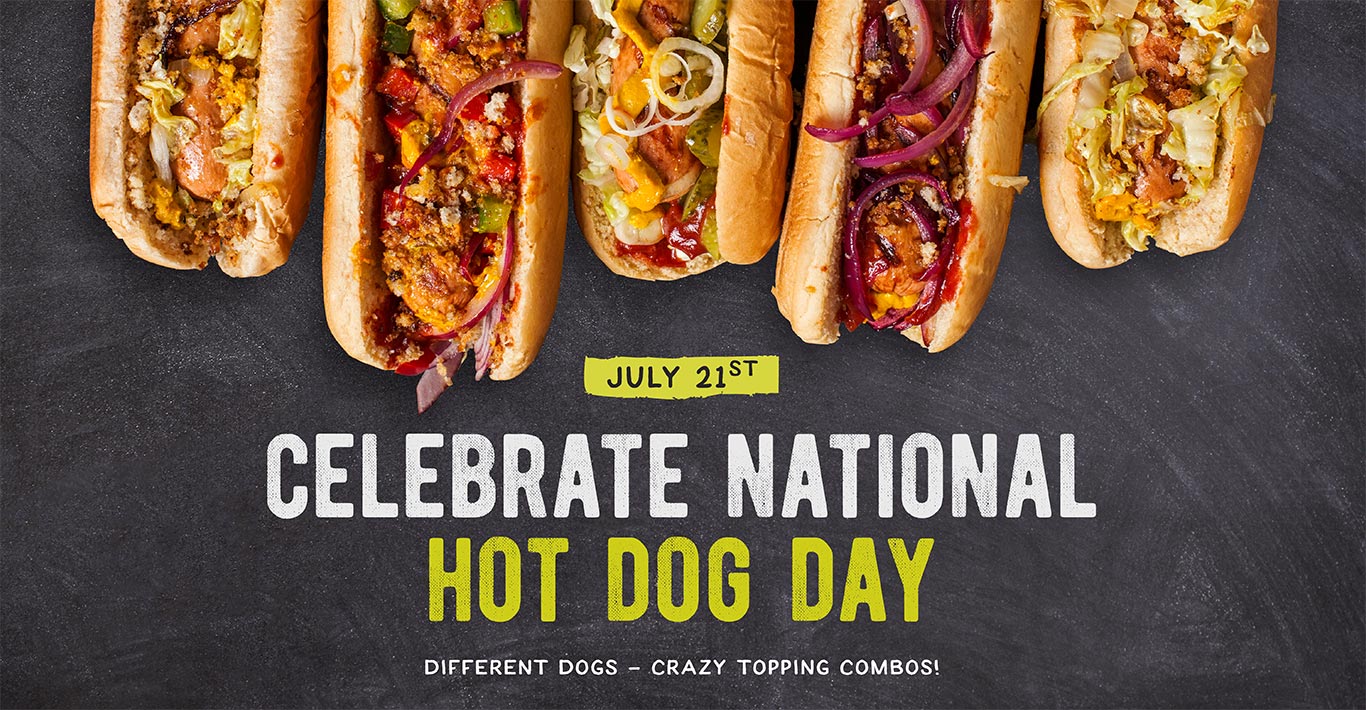 Different Dogs – Crazy Topping Combos!
The hotdog is almost as American as apple pie! So, whether you love a standard ketchup and mustard combo or drag your Chicago Dog through the garden with all the toppings under the sun, try branching out this summer with some crazy topping combos that might change the way you look (and taste!) hotdogs forever!
Ball Game Dog – Caramel Corn & Cheese Sauce
We topped this dog with our favorite things from a summer ball game – hotdogs, nachos, and Cracker Jacks! Sprinkle on some Caramel Corn and then douse the whole thing in cheese sauce, play ball!
Peanut Butter Bacon Dog
Try it once, and it all unexpectedly comes together! Use a toasted hotdog bun for this one, then add mayo to the bun, peanut butter to the dog, shallots, shredded cheese, and bacon over everything else – you can thank me later!
Sloppy Dogs
Get out your favorite sloppy joe recipe and top that dog! Then go crazy with your favorite conventional toppings from relish and ketchup to mustard and peppers.
Buffalo Chicken Mac & Cheese Dogs
Everyone loves mac & cheese – throw it on a dog! Then add chicken tossed in your favorite buffalo sauce over the mac and drizzle the whole thing with homemade ranch dressing. Enjoy!
Sweet & Salty Dog
The ever-ongoing debate, what does pineapple belong or not belong on? We think it belongs on this dog with bacon and teriyaki sauce as well! These flavor combinations will take you on a sweet and salty ride that is as unexpected as it is good!