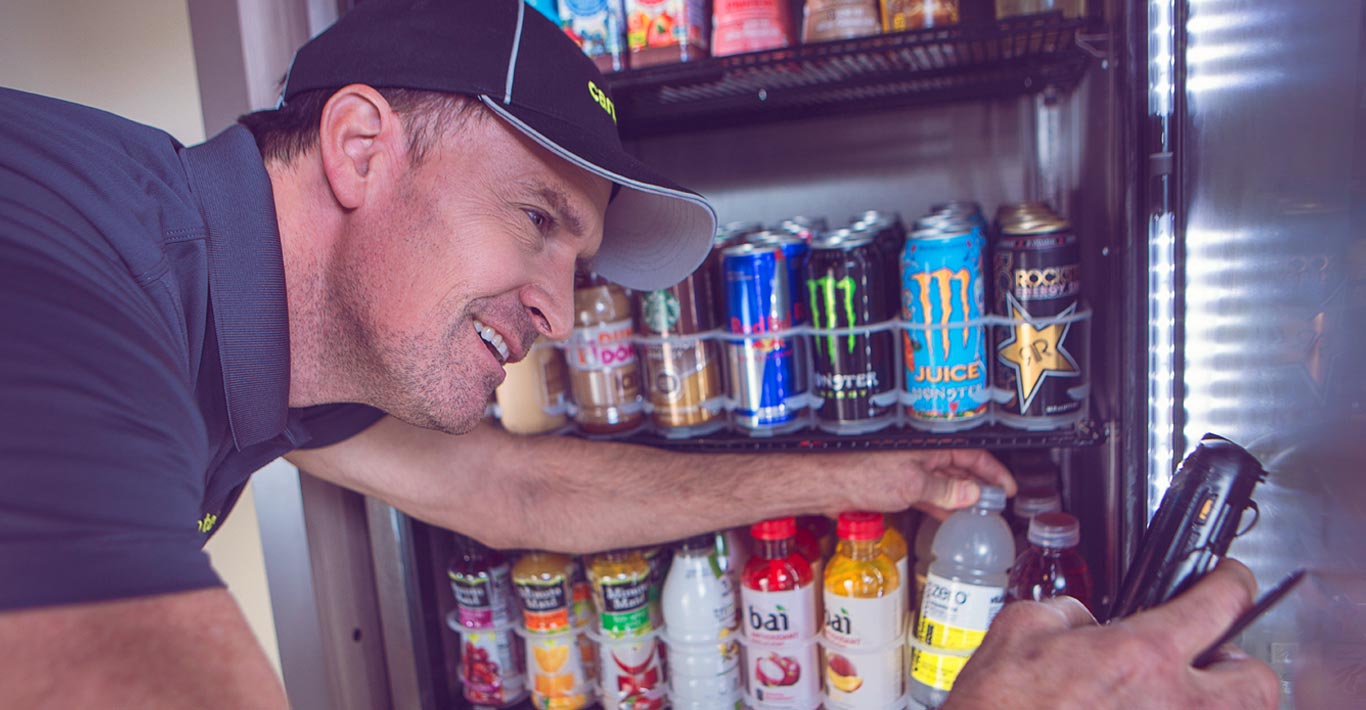 *Clink, Let's Talk Drinks!
Coke or Pepsi? At one time it was so simple, now fast-forward to a world with seemingly endless drink options from bubble teas to natural botanical beverages, waters with flavor enhancers and Kombucha (kuh m boo-chuh)…Kombucha? With so many options to keep track of how do you decide if your employees are getting what they want? We've done the research; we have the answer and here's the scoop:
Top of the Tops
To better understand what is available on the market today, check out the top 10 categories of bottled beverages put together by experts at BevNology.
Soft drinks and carbonated beverages – The usual suspects from all the big industry names, including fruit sodas, malt beverages and carbonated herbal drinks
Energy drinks – Includes caffeine-infused energy boosters
Dairy, soy and other drinks – Derived from a range of traditional and non-traditional sources, such as nut milks, plants, and soy proteins
Natural beverages – Sodas, teas, herbals, and botanicals, naturally fermented or produced with minimal artificial ingredients
Waters – Fortified water, most often with flavors, minerals, or vitamins
Juice and juice beverages – Fresh and shelf-stable juices made from fruit, vegetables or some combination of the two
Coffee and tea – Look for new bean and leaf varieties, ready-to-drink offerings, technology innovations, and new flavor combos
Sports beverages – Drinks tailored to professional athletes and weekend warriors, often containing supplemental vitamins and minerals
Functional beverages – Beverages that offer substantial health benefits, to the degree that they may even serve as meal replacements
New age beverages – Herb- or juice-based drinks, as well as iced and cold brew coffees and teas
(Source: canteen.com, our parent company)
The Breakdown!
Now that we have an understanding of what's available and what's popular, lets figure out how much of each you should be offering your employees! To make your life simple, check out these handy-dandy cheat sheets put together by our parent company Canteen.
White Collar
Higher Education
Healthcare
Blue Collar
Call Centers
We Got Your Back!
You have help! Give us a call and we will break down the numbers for you, provide you with a comprehensive plan and make sure that the products we provide meet the flavor profile of your employees. Through state-of-the-art technology and software, we will continue to make adjustments to your site's beverage portfolio. Call us today for a free site survey and assessment of your beverage services.