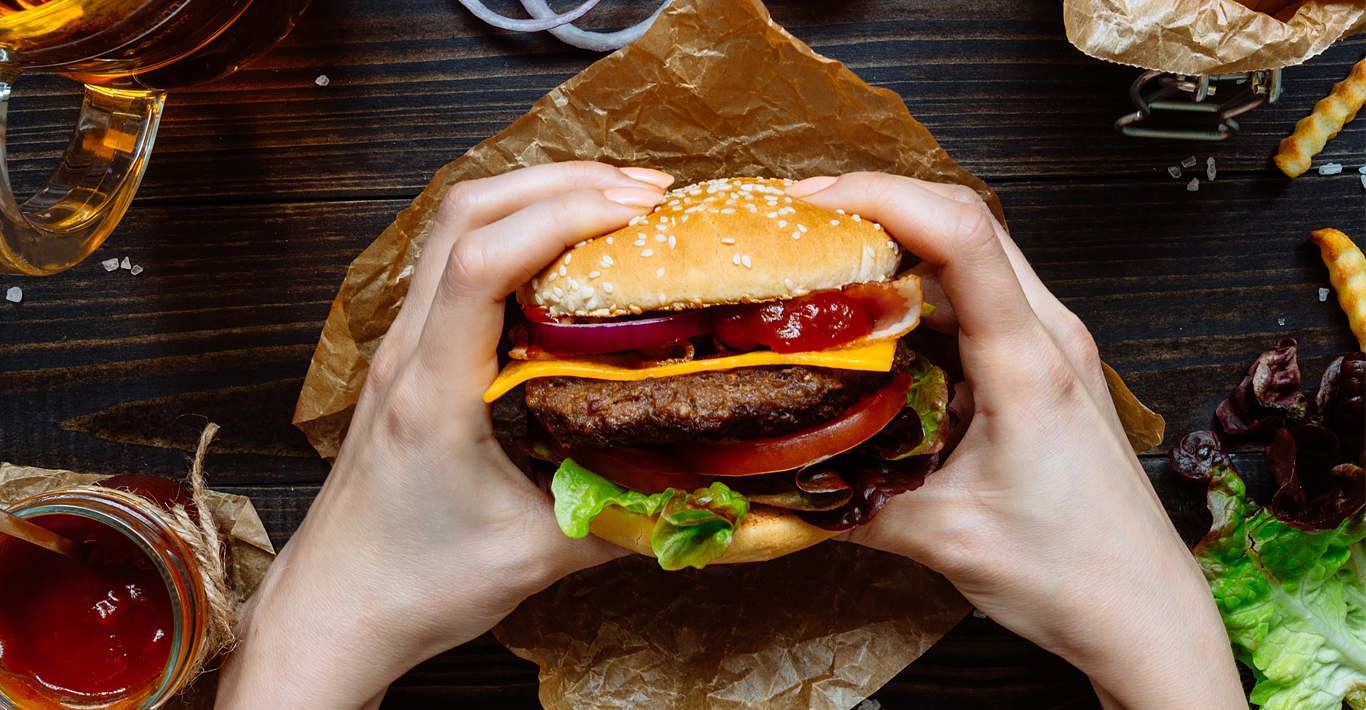 Top 10 Burger Topping Combos
Burger, cheese, bun, ketchup… repeat. Want to be the Grill Master? Then it's time to break out of the boring burger routine and start getting creative with your toppings! Grilling isn't all about the meat; the right combination of toppings can turn a boring burger into a top-notch classic. Check out our Top 10 Burger Combos and start getting creative!
Western: hickory smoked bacon, diced brisket, sweet BBQ sauce, fried onion strings, and cheddar cheese.
BAJA: guacamole, pico de gallo, chipotle ranch & swiss cheese.
Green Chili: burger patty, shredded pork, diced green chilis, chipotle mayo & pepper jack cheese.
Flamethrower: jalapenos, sriracha sauce, mayo & pepper jack cheese.
Fat Elvis Burger: Peanut butter, caramelized banana, honey, cheddar cheese, and bacon.
Breakfast Burger: ciabatta bun, romaine lettuce, tomato slices, red onion, cheddar cheese, bacon, fried egg, mayo, and avocado slices.
Italian Burger: sautéed red & green peppers, sautéed onions, spaghetti sauce, toasted ravioli, mozzarella cheese, fresh basil, and pesto mayo.
Buffalo Blue Cheese Burger: blue cheese crumbles, diced celery, hot sauce, mayo, caramelized onions, lettuce, and tomato.
Cowboy Burger: burger pattie, shredded pork, coleslaw, onion rings & bourbon BBQ sauce.
Iowa Burger: fresh whole kernel corn, crumbled blue cheese, sweet pickle relish, and cheddar cheese.