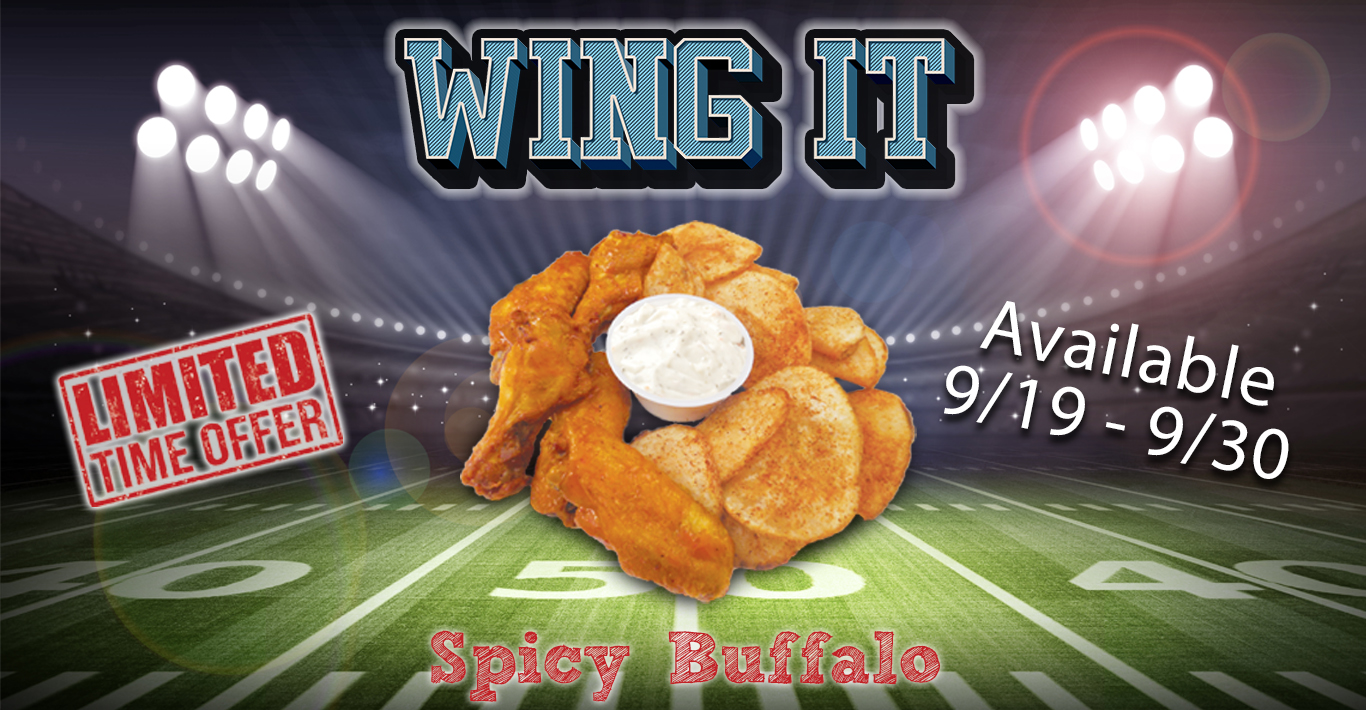 Don't miss out! To celebrate the start of college football, VVS will be introducing two flavors of specialty wings: Sweet BBQ and Spicy Buffalo. They come with our homemade BBQ chips and creamy ranch dressing for delicious dipping!
Spicy Buffalo Wings will be featured in your local VVS Café from September 19th to September 30th!
After you grab your wings, don't forget to sign up for our WIN IT! & WING IT promotion. We will be giving away free college gear all September long!