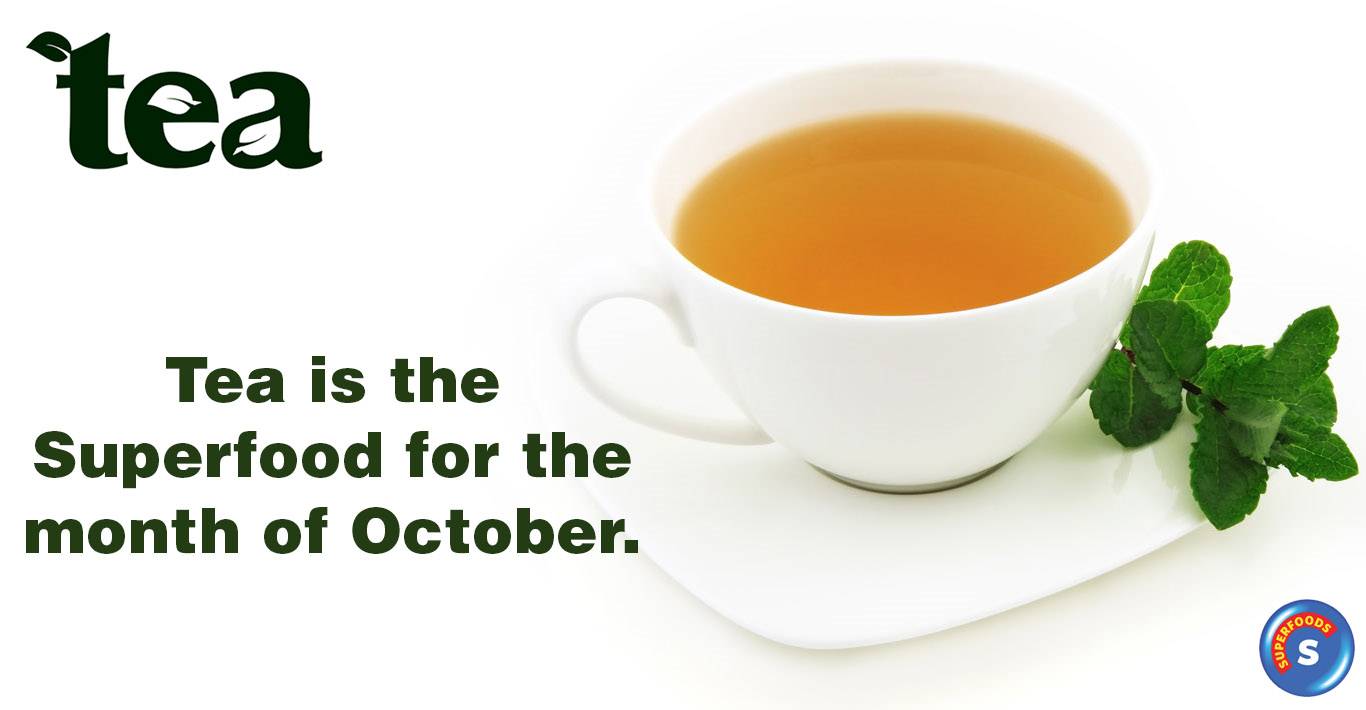 The SUPERFOOD for October is Tea! Hot or cold, tea has many health benefits, including:
Tea contains antioxidants.
Tea has less caffeine than coffee.
Tea may reduce your risk of heart attack and stroke.
Tea may help with weight loss.
Tea may boost the immune system.
Tea may help battle cancer.
Stop by your local VVS cafeteria or Micro Market during October to enjoy the many benefits of this SUPERFOOD!