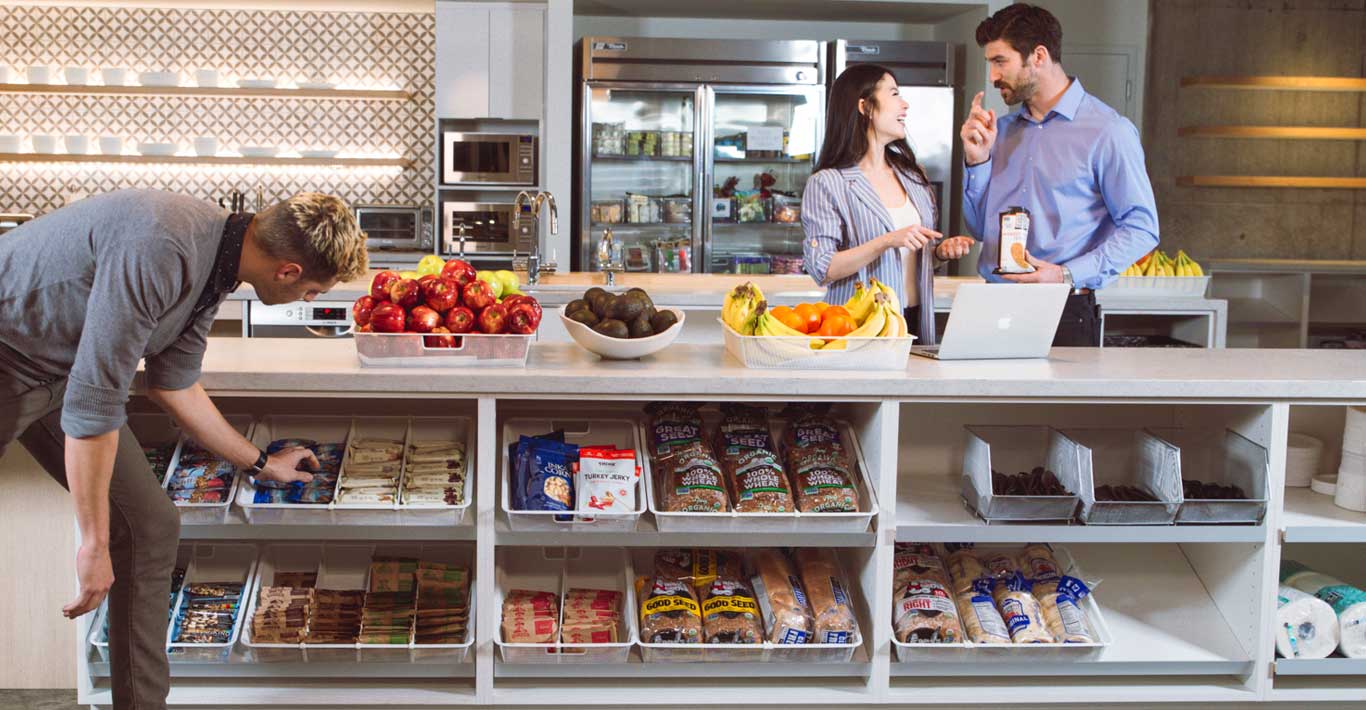 Why Provide Pantry Service?
From employee retention and recruiting to inspiring creativity and productivity, Pantry Service can help your business be successful. Providing the right mix of food, drinks and snacks in your employee break area can help to drive your bottom line.
Employee Retention & Recruiting
You need the upper-hand in employee retention and recruitment! Turnover is costly and todays employees are looking for companies with benefits. Create a breakroom that becomes the center piece of your new hire tour and shows your current staff you care. Set your company apart from the competition by providing corporate paid food, snacks and beverages in a well-designed break area.
Inspire Creativity
The right mix of energizing snacks and drinks can light the fuse of your employee's creativity! Boring meeting rooms are becoming a thing of the past. Great ideas and profitable plans are created when employees come together and share ideas. Offer the right mix of food and drink options that will bring your employees together.
Create a Relaxed Culture & Improve Productivity
Keeping employee morale up can be a constant battle. Let us help you win by creating a relaxed atmosphere at your place of work. When employees take a break, they need a release from the daily repetitiveness that can be created through everyday tasks associated with their jobs. Providing food, drinks and snacks can refresh and revitalize your staff which in turn can help to drive productivity.
Still on the fence? Give us a call today and we can help you decide if VVS Canteen Pantry Service is right for you and your team!