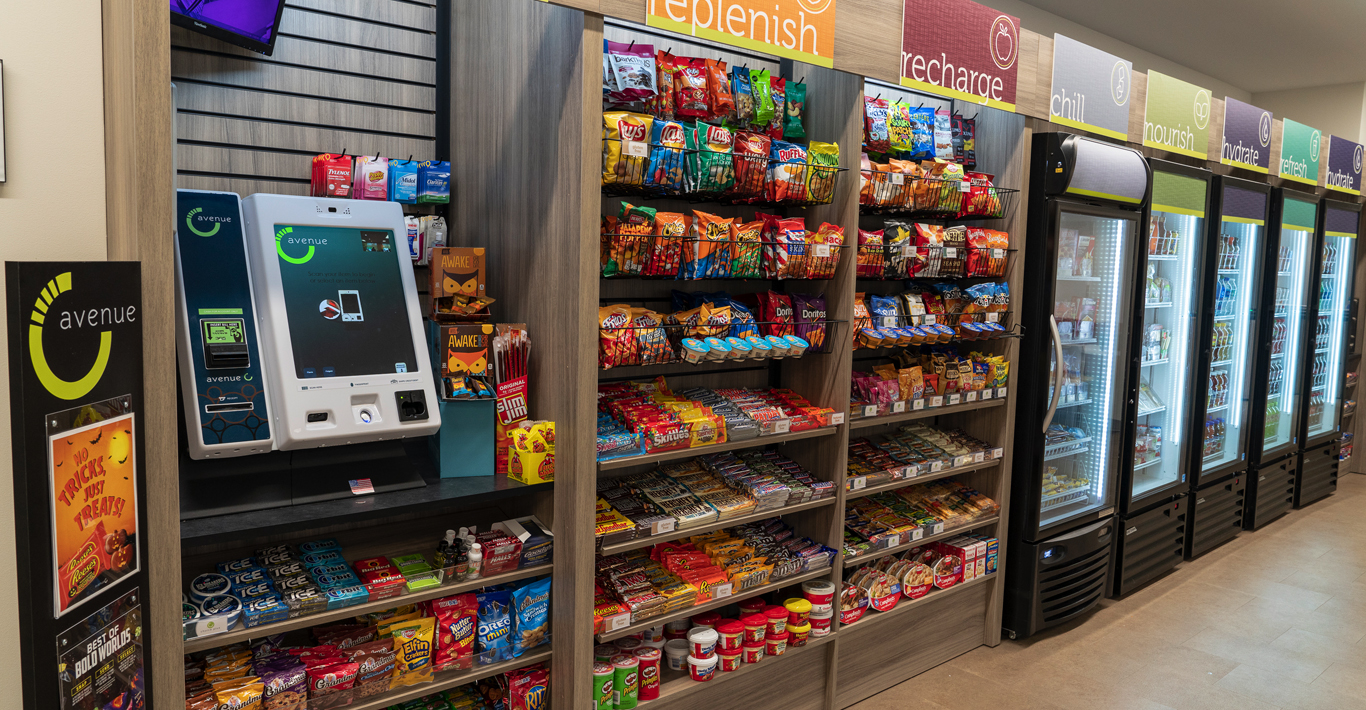 Micro Market Advantages vs Traditional Vending
A Micro Market is an innovative solution that offers your employees an open market in which to choose food and drink. What advantages do Micro Markets hold over traditional vending?
Variety
Keep everybody happy by offering your employees more options! Without the constraints of traditional vending machines, a Micro Market can offer snacks, drinks and food in all different shapes and sizes. Micro Markets also offer a larger array of products giving everybody something they are looking for!
Cashless Technology
No more fumbling for change or searching for that last dollar. Our Micro Markets offer cashless technology that give your employees options! From credit & debit cards to paying with your fingerprint, we make it easy to purchase what you need.
Healthy Options & Readily Available Nutritional Information
From healthy fruits and salads to protein bars and low-calorie snack packs, Micro Markets provide additional space for healthy options. Customers also have the ability to check full nutritional info on any item in the Market by simply picking it up and reviewing the label. Research has shown that informed shoppers tend to make healthier choices.
The Low Maintenance Option
No more stuck spirals or hung products! Find your favorite snack on the shelf and your favorite drink from the cooler and make your way to the checkout. Less moving parts = less maintenance calls!
No More Clunky Machines
Micro Markets are built to be pleasing to the eye and fit any location available. From breakrooms to lobbies, our professionals can help you pick a branding style that will complement your space. For more info on breakroom design, read our story on Creating Great Spaces.
Still not sure if a Micro Market is right for your business? Give us a call for a free assessment and our professionals can help you make the right decision.