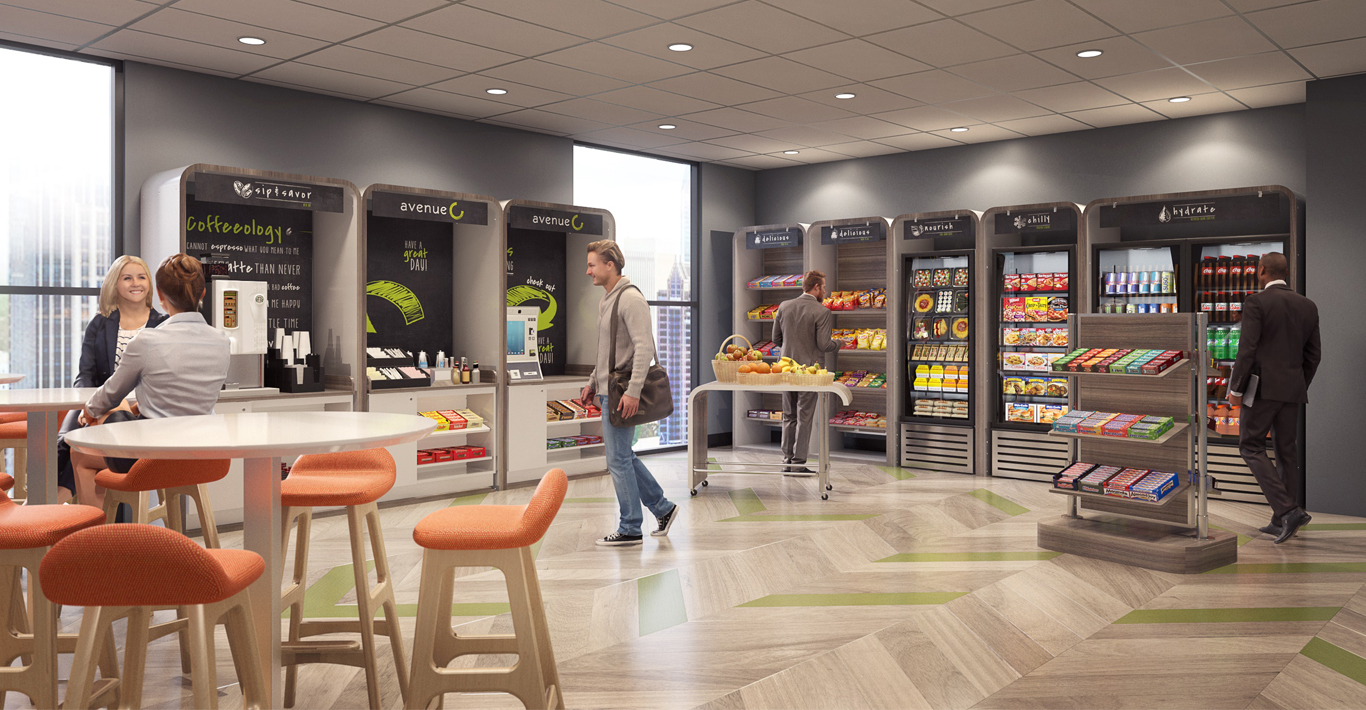 Thinking about creating a new space at work or remodeling an existing one?  There are a lot of important factors to consider when creating a commons area for your employees that inspires creativity and recharges your inner-battery!
Pick the right colors!
Choosing the right colors can make all the difference. Studies have shown that brighter colors can make you feel more optimistic and motivated, while other colors, specifically purple, can inspire creativity. Check out 99designs for a complete list of how colors can influence your mood. (https://99designs.com/blog/tips/how-color-impacts-emotions-and-behaviors/)
Keep everybody in mind.
Everybody works and relaxes differently. When creating your space keep in mind that some people like to work or take their breaks standing up, some enjoy being seated and others want to put their feet up! Create areas within your breakroom that include varying heights of tables and different seating options.
Help your team be healthy!
Your employees are at their best when they feel their best! Don't forget to offer healthy snacks and drinks that include filtered water and fruit.
Provide onsite food options.
Onsite food options are one of the most visible ways you show your employees you understand them. Do you need a cafeteria, micro market, pantry, vending or a combination of a few different options?  When making these decisions always take into consideration how many employees you have, the amount of time they have for break and what the goals of that break are. The options you provide can make or break the day!
Don't do it on your own!
Call in the professionals! VVS Canteen can help you create the perfect space. We have helped design hundreds of breakrooms across the nation. From full-service cafeterias for thousands of employees to small breakrooms for a few hundred, we understand how important your space is and care about it as much as you do! Give us a call when you are thinking about changing things up or just have questions about what options may be best for you. We are here to help!