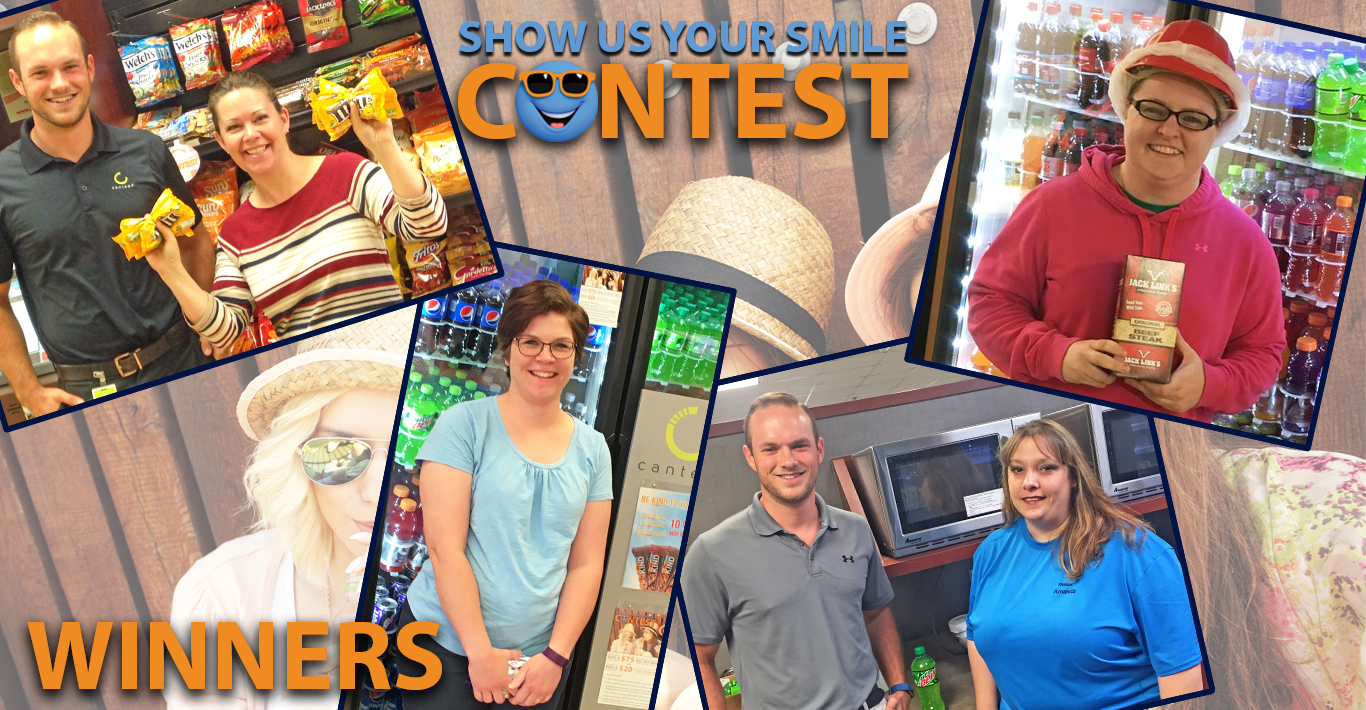 Show Us Your Smile Contest Update
Our Show Us Your Smile contest continues! We have given away $160 in Micro Market cards, and tons of free product, but we're not done yet! We will continue to draw for the weekly $20 Micro Market card until June 30th, when we will draw a winner for the Grand Prize of a $75 Micro Market card!
"Like" VVS Canteen's Facebook Page and send us a selfie with your favorite Micro Market Product….you could be our next winner!