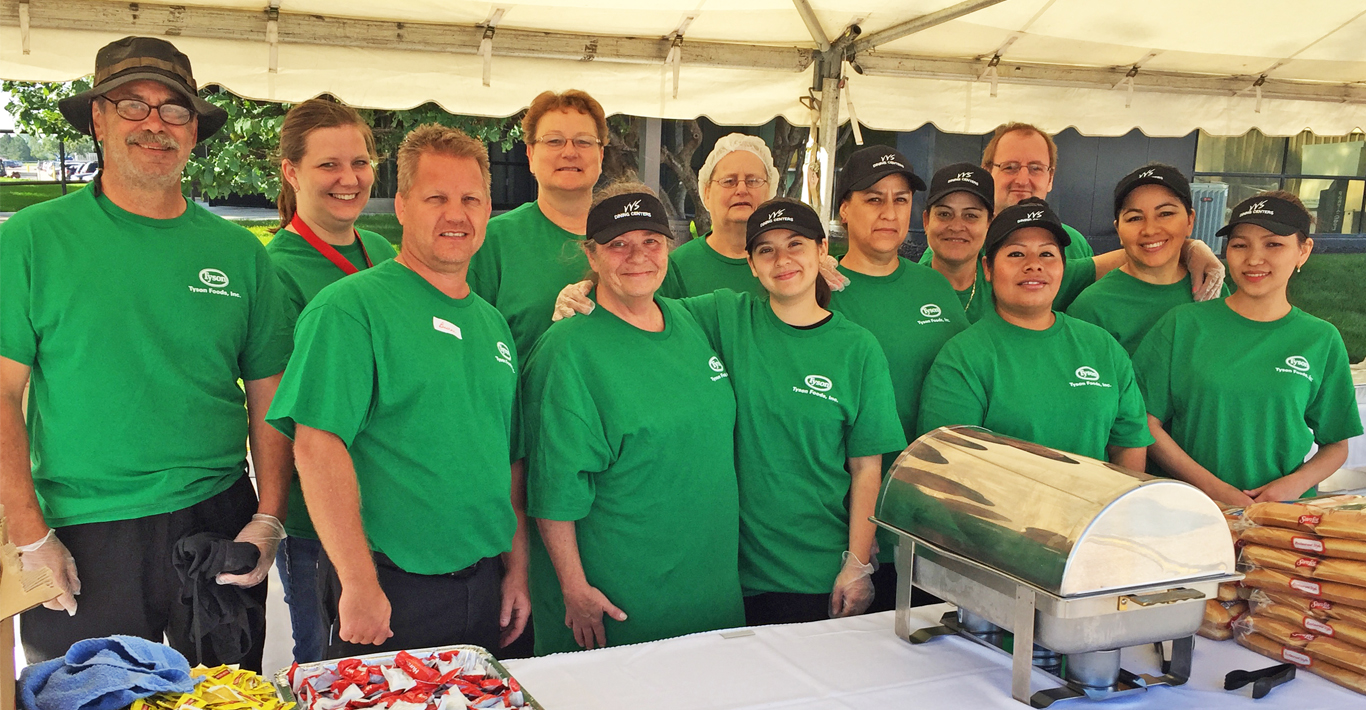 Tyson Dakota City Celebrates 50 Years!
Tyson foods recently celebrated their Dakota City facility turning 50! VVS lent a hand by grilling hamburgers and hotdogs for the event. Tyson employees were treated to a meal, games, dancing and shirts promoting the event. Tyson President Tom Hayes, Dakota Dunes based President Steve Stouffer and Donnie King, President of North American Operations, among others, were on hand for the event. "It's the best, biggest, and most important beef plant in the entire world," Steve Stouffer told a cheering crowd. Congratulations Tyson, Dakota City – here's to 50 more!
6.

Tyson Dakota City Celebrates 50 Years!