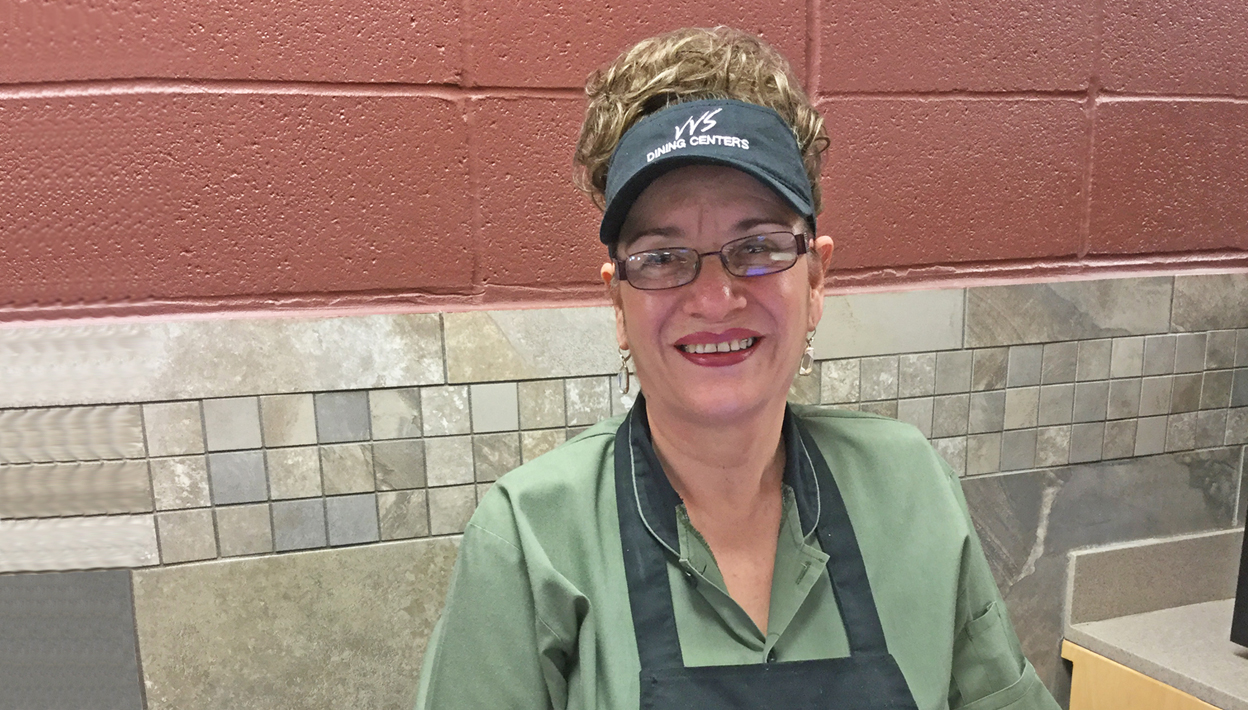 Nancy Munoz Celebrates 15 Years!
Nancy Munoz is celebrating 15 years with VVS! When she started with VVS at the cafeteria in Tyson, Amarillo, Nancy was the international/ethnic cook; she was later promoted to head cashier. She enjoys providing good customer service and interacting with the customers, as well as planning and organizing fun activities at party functions. Nancy said that she "enjoys spending time with her daughter and granddaughters", and she loves to shop and travel. Thank you for your years of service, Nancy!
21.

Nancy Munoz Celebrates 15 Years!